Eric Fosbender – President & CEO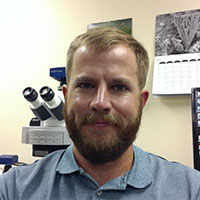 Eric is a second generation microscopy professional, who has benefitted from a lot of factory microscopy training in both the US and Germany, as well as guidance from the previous generation of microscopy experts in the family. He has dedicated his entire professional life to microscope service and consultative microscopy and imaging sales. He strives to be a strong technical resource and friend for any and all of his customers and colleagues. In his spare time, he enjoys family time on the water with his wife Leah and their two girls, as well as fishing trips and challenging car projects.
Jonathon Celestine – North Florida Area Manager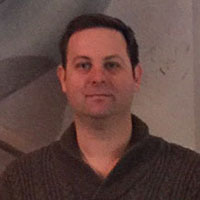 Micro Optics of Florida North Florida Sale Manager is Jonathon Celestine. Jonathon is a second generation microscopy professional, who has been through numerous amount of factory microscopy training in USA and Germany. Jonathon is a graduate of University of Central Florida. He started working with Micro Optics of Florid in 2000. He specializes in biological, industrial microscopy, microscope imaging, and image analysis. For many years Jonathon worked with Rick Celestine and Mark Fosbender learning from the President and Vice President of Micro Optics of Florida. Rick and Mark had a combine 65 plus years of providing microscopy solution for the state of Florida. Micro Optics of Florida invested to make sure Jonathon has factory & field training in microscope service as well. He covers the north Florida territory for Micro Optics of Florida, and lives in Gainesville Florida.
Robert Celestine – South Florida Area Manager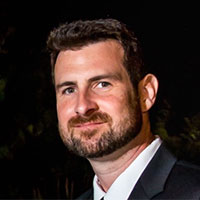 Rob is the South Florida area manager, a title passed down from his father Rick Celestine. Prior to taking the territory, Rob spent time as the North and Central Florida service manager, building an in-depth knowledge of microscopy function and repairs at a technical level. Since moving to south Florida, he has spent a year as an apprentice applications specialist learning under Rick's extensive knowledge, before taking over the territory upon Rick's retirement. Rob is one of the owners of the company and a cornerstone to our future. He is based out of Boca Raton, and covers our South Florida territory.
Ron Smircich – Imaging & Support Specialist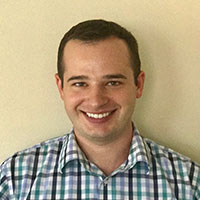 Ron has recently joined Micro Optics of Florida as an Imaging & Support Specialist. He has vast experience selling high-end Zeiss research microscopes in the Pacific Northwest for the last five years. He has worked with a wide range of complex biological and industrial microscopy applications. Ron moved down to Miami with his girlfriend after she got into a medical residency program. His hobbies include golfing, hiking, traveling, exploring new restaurants, playing piano and watching documentaries.
Jennifer Davis – Alabama & Mississippi Area Manager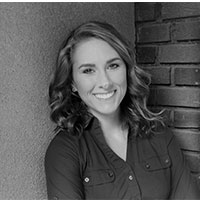 Jennifer Davis joined the Micro Optics of Florida team in 2020 as the Alabama and Mississippi area manager. She is a graduate of the University of Alabama at Birmingham, Biomedical Science program. While in graduate school, Jennifer worked with a range of microscopy applications from tissue culture to slice electrophysiology and is excited to continue building microscopy expertise while working with customers throughout the academic, governmental, and private sectors. Jennifer lives in Birmingham, Alabama with her husband and enjoys reading, exploring new restaurants, and taking their two dogs on hikes.
Dave Callon – Microscopy Support Specialist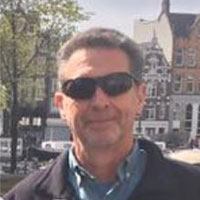 Dave joins the Micro Optics of Florida team after over 30 years in the microscope and imaging field in the Midwest. He will be handling the Education market in Florida, and has extensive experience with Image-Pro software. After working with customers like P&G and The Ohio State University, Dave is looking forward to getting to know the Florida marketplace. When not working, Dave is out training for Triathlon. He is a Team USA member and competes at World Championship events around the globe.
Ryan Bertetta – Georgia & South Carolina Area Manager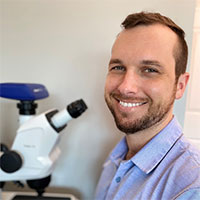 Ryan Bertetta became the Georgia and South Carolina manager for Micro Optics of Florida in 2020. He was lucky enough to grow up in academia, spending his Summers filling pipette boxes and volunteering at national conferences. While attending the Florida State University, Ryan had the privilege of training with microscopy legend Michael Davidson, imaging many of the custom fluorescent protein vectors he produced. In the years leading up to his career at Micro Optics, Ryan taught English in South Korea and worked as a professional chef, briefly on a luxury yacht. Ryan's favorite hobby is old-school film photography, but he also enjoys houseplants, aquariums, and his dog, Carrot. Ryan looks forward to serving the scientific community and being part of the many microscopy applications in his territory.